Desk/MSA
Argentinian footballer Lionel Messi is considered one of the best players in the history of football. He plays as a forward for Spanish club FC Barcelona and the Argentina national team. He won five FIFA Ballon d'Or awards and the best Fifa Men's player in 2019. His quotes will surely inspire you to do what you believe and love. His words will give you the strength to overcome obstacles and make you a real person. Here are the best of his quotes given below:
1) "You have to fight to reach your dream. You have to sacrifice and work hard for it." 2) "The best decisions aren't made with your mind, but with your instinct." 3) "You can overcome anything, if and only if you love something enough." 4) "There are more important things in life than winning or losing a game."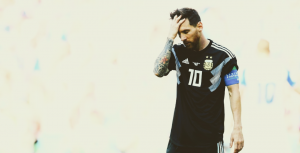 5) "Money is not a motivating factor…My motivation comes from playing the game I love. If I wasn't paid to be a professional footballer, I would willingly play for nothing."
6) "Being a bit famous now gives me the opportunity to help people who really need it, especially children." 7) "The only thing that matters is playing. I have enjoyed it since I was a little boy, and I still try to do that every time I go out on to a pitch. I always say that when I no longer enjoy it or it's no longer fun to do it, then I won't do it anymore. I do it because I love it and that's all I care about."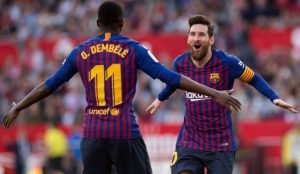 8) "There's nothing more satisfying than seeing a happy and smiling child. I always help in any way I can, even if it's just by signing an autograph. A child's smile is worth more than all the money in the world."
9) "I don't consider myself the greatest player in Barcelona's history. Because I know it's Ronaldinho. I still remember that he was the one who assisted my first ever Barcelona goal. He wasn't simply passing the ball, he was passing the torch to me." Lionel Messi
10) "Goals are only important if they win games." 11) "I am competitive and I feel bad when we lose. You can see it in me when we've lost. I'm in a bad way. I don't like to talk to anyone." 12) "Sometimes you have to accept you can't win all the time." 13) "The best decisions aren't made with your mind, but with your instinct."
14) "I prefer to win titles with the team ahead of individual awards or scoring more goals than anyone else. I'm more worried about being a good person than being the best football player in the world. When all this is over, what are you left with? When I retire, I hope I am remembered for being a decent guy."
15) I always thought I wanted to play professionally, and I always knew that to do that I'd have to make a lot of sacrifices. I made sacrifices by leaving Argentina, leaving my family to start a new life. I changed my friends, my people. Everything. But everything I did, I did for football, to achieve my dream.